Costume design for character, Rita Montaner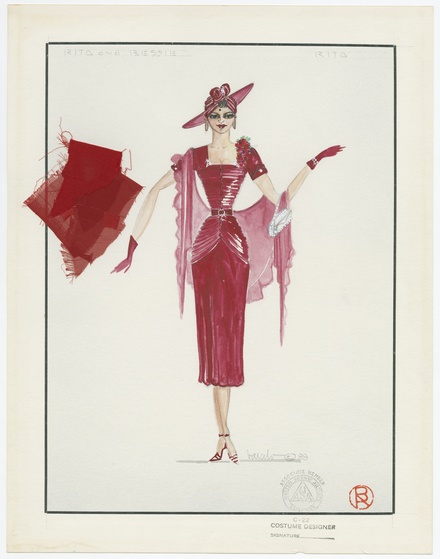 The dress has a fitted ruffled top and a loose falling A-line skirt in red. Accessories include gloves, shawl, hat and handbag. Samples of red cloth have been stitched onto the paper.
Notes:
"Rita and Bessie" is a one act play featuring a fictional encounter between Cuban actress and singer Rita Montaner (1900-1958) and American blues singer Bessie Smith (1894-1937).
Object details:
Physical object date:

1988

Physical object city:

New York, New York, United States

Physical object type:

Costume design drawings

Digital object format:

Image

Object ID:

chc0454000035

Collection:

Randy Barcelo Collection

License:
Related items:
Creators:
Productions: